We've received many thank you letters and notes from our satisfied clients, some of them are displayed in our hallway.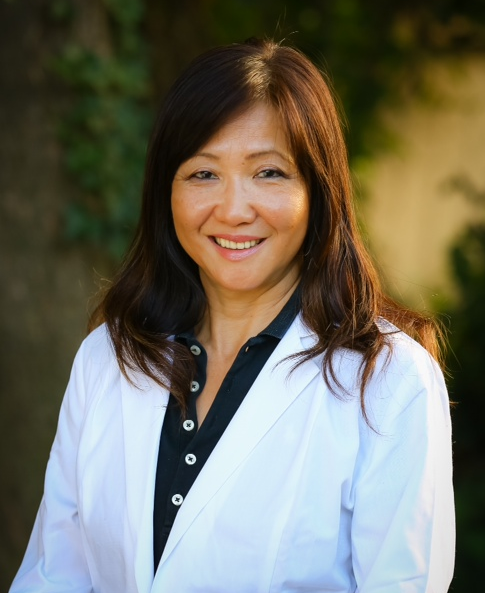 Here below are some of the comments we've received from our loyal clients.
Dear Grace, you are amazing! I had reached a point where I thought I would be in pain the rest of my life. For over twenty years nothing relieved it. Now I have no pain! I can work in my garden again. Such a joy. Thank you so much! God has truly blessed you with healing hands.Cathy (an ordained minister, PCUSA)
I have tried many therapies to help me handle stress, but nothing was as effective as the 1 1/2 hours I spent with Grace. I truly mean I have tried EVERYTHING. If you need to reduce stress and/or need help with pain - physical or emotional - you have everything to gain and absolutely nothing to lose by giving Grace and David a try. Carol (lawyer)
Grace your caring touch intergrates the mind and body that lifts the soul. It is the essence of healing and loving. Namaste. Richard (psychiatrist)
My lower back L4 was out of place which affected my sciatic nerve. My leg was numb and I was in great pain. I was suffering from this for many years. A friend referred me here and it was amazing. After about 5 treatments the pain and numbness was mostly gone! Jane (housewife)
Grace & David, Words simply cannot express how grateful I am (& my body) to you, and for you. Thank you for your gentle spirit, kind words, amazing customer service and dynamic, strong & gentle hands. I thank you and my staff thanks you for relieving my tension & stress. Peace & Blessings to you both! Chanel (managing director)
Grace, you do the best job of relaxing me, relieving stress and making my muscles feel vibrant. You're the BEST! Jay, (basketball coach)
I have chronic backaches due to stress and it became unbearable where I couldn't think straight to get through the day. Yeh's Art of Healing was highly recommended and I had the pleasure of meeting Therapist Azusa. I decided to invest in the hour session and I could not have made a better decision! She made sure I was completely comfortable throughout the entire session. Then relaxed my whole body starting at my feet and worked her way up my back. Her compassion for my pain showed through her strength and energy in her massage. It's been a few days since my massage and the chronic pain has subsided. I'm glad I met Azusa and I can't wait for my next session! Sachi (Yelp Review September 29, 2015)
Grace, she is a gem. I have been to other massages but nothing made me a whole lot better than she did. I could cry. It's a miracle. I feel alive and happy... I really truly recommend her to anyone who wants to feel better and healthier. Susanna (housewife)
I had gone for years for treatment of a back injury. I came here one time and David took all the pain away... David has "Blessed Hands" and is very gifted in Therapeutic Massage. A.G. (housewife)
Amazing Grace, you have such healing hands and make my body come alive. What a wonderful gift you are to all of us who have the privilege of knowing you! Jillian (Villanova student)
Grace and David are a great team! I've lived in Asia and have had many massages but none better... Steve (pharmaceutical executive)
Thank you for your intuition, insight and your gift of touch! Magical, Healing Hands! Ellen (teacher)

To Grace: Your skilled and intuitive touch is truly incredible. As a yoga teacher, I practice and teach the skill of "knowing your body". The miracle of your work is that you know my body so well! I'll send anybody in need to see you. With much appreciation. Larry (lawyer & yoga teacher)

I have had chronic neck pain for the past year and half, and have spent countless hours getting x-rays, MRI's, physical therapy and chiropractic work. I felt no result until I came here and have now felt better every day since. Lisa (performance artist, director and dancer)
Grace! Thank you so much for all that you do! You make me feel 100% better :-) All of my pain goes away because of you! Thank you, thank you, thank you! Kelley (housewife)
Grace is warm, caring and holistic in her treatment process. I have bulging disc along my spine. With her combination of massage and recovery therapy, I was able to enjoy less pain, increase energy and resume flexibility and strengthening exercise after several sessions. I wish you similar and even better experiences. Hui Sy (piano teacher)

Thank you very much for your comments!